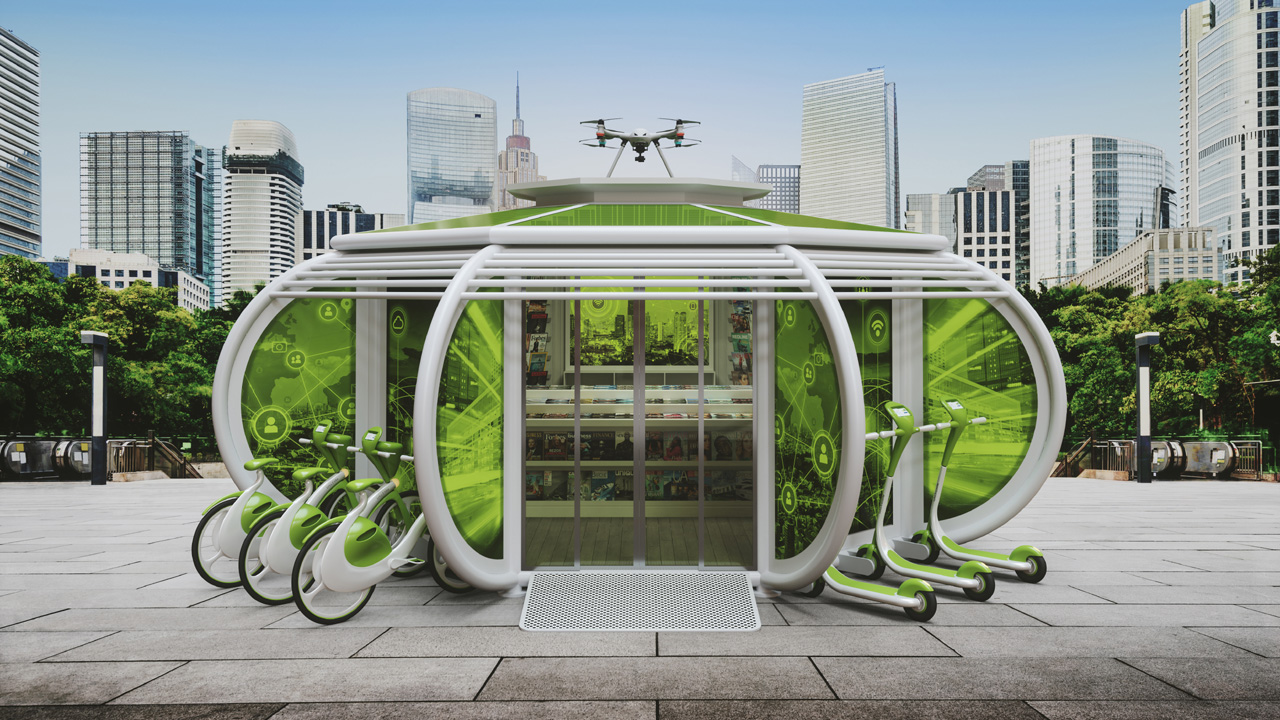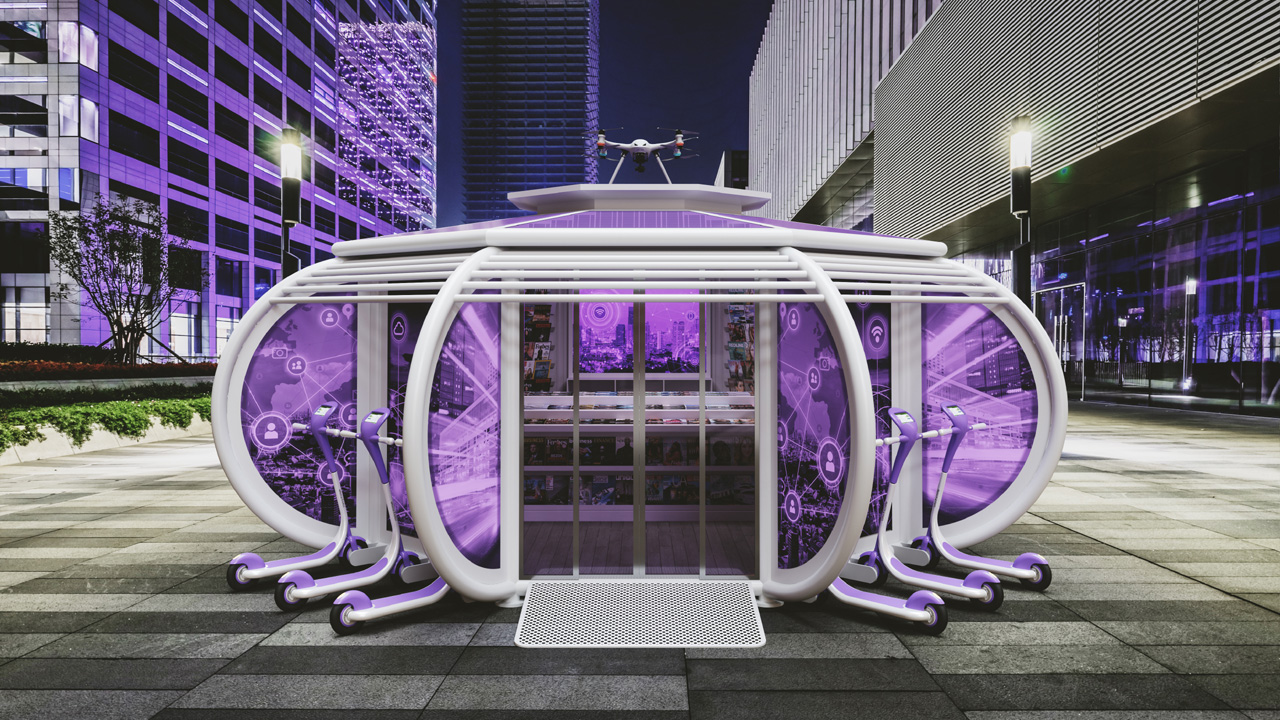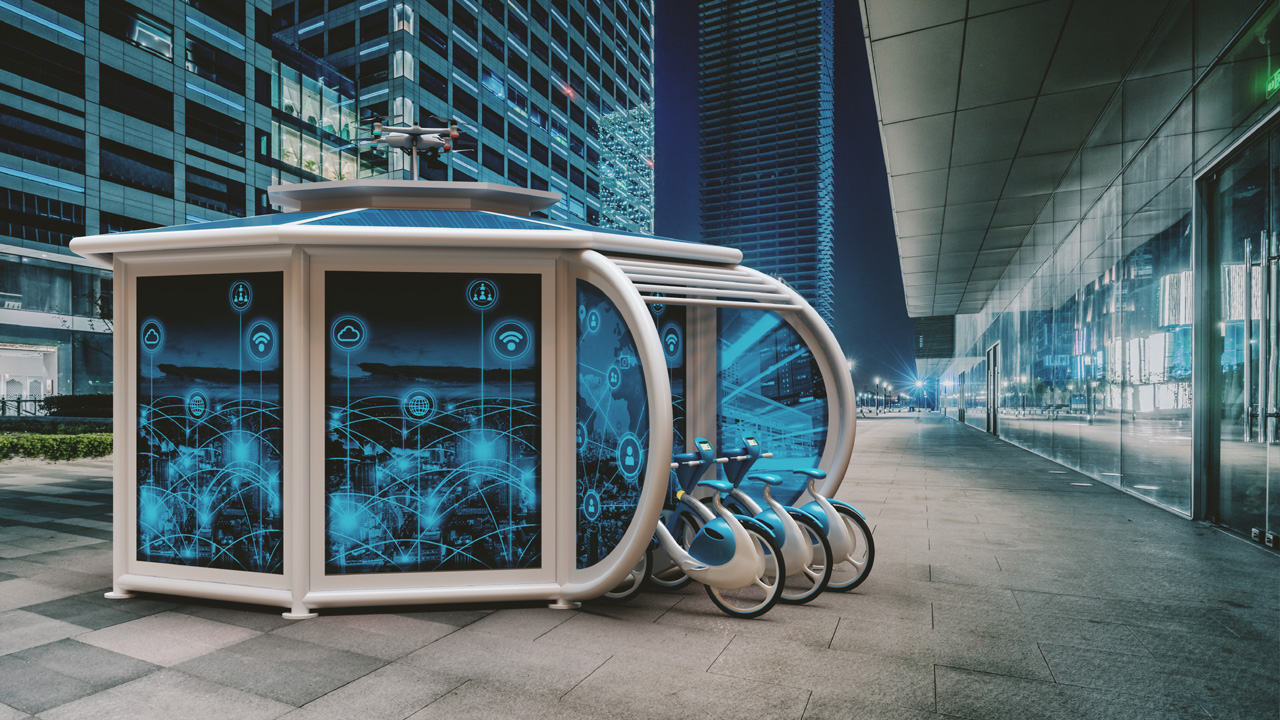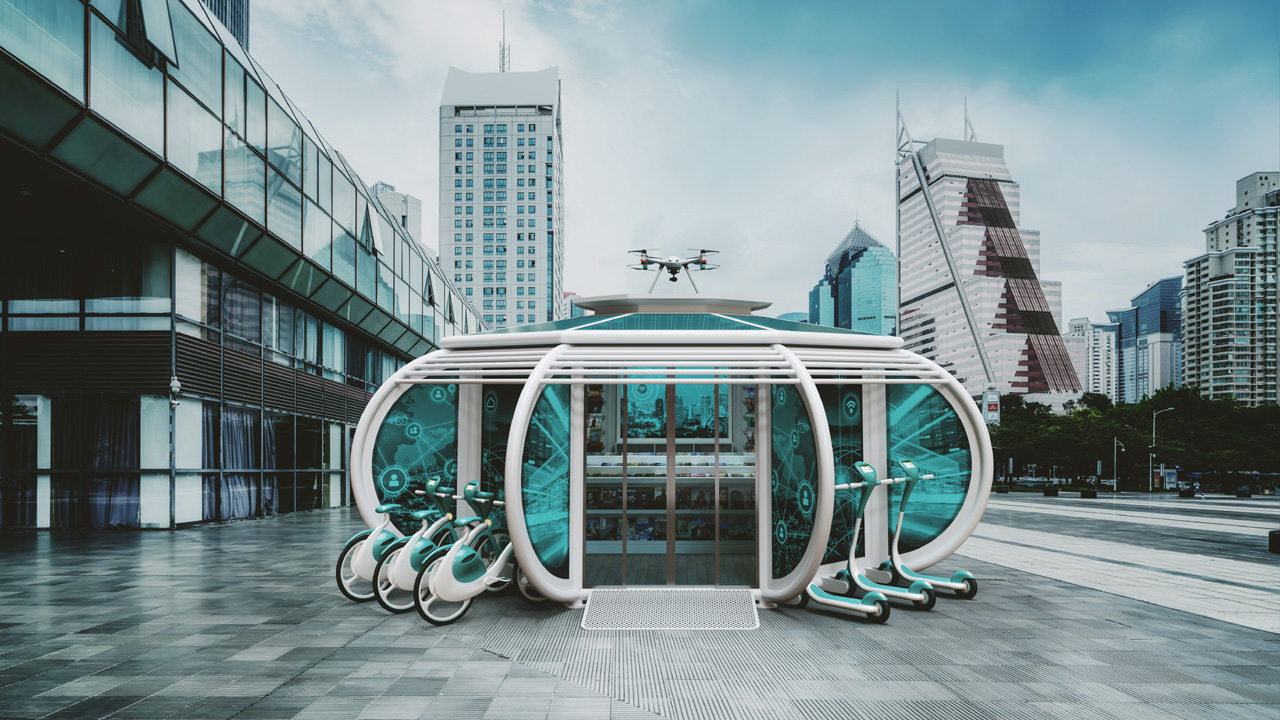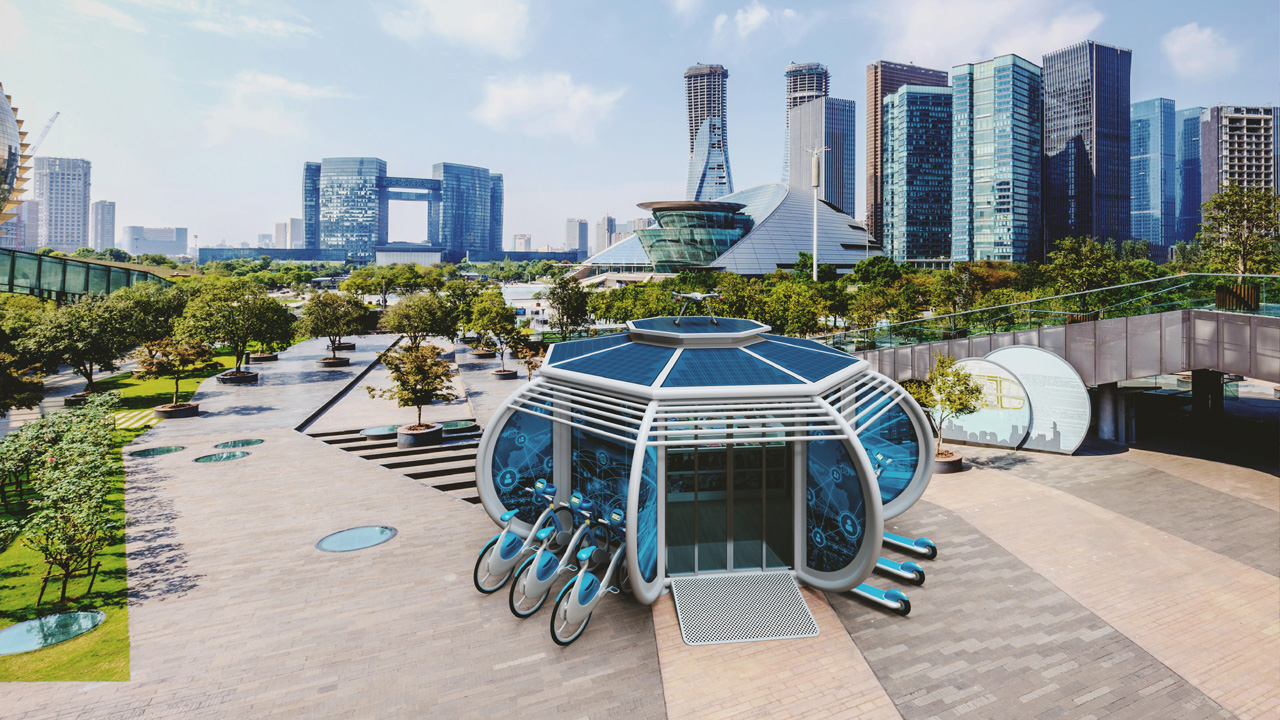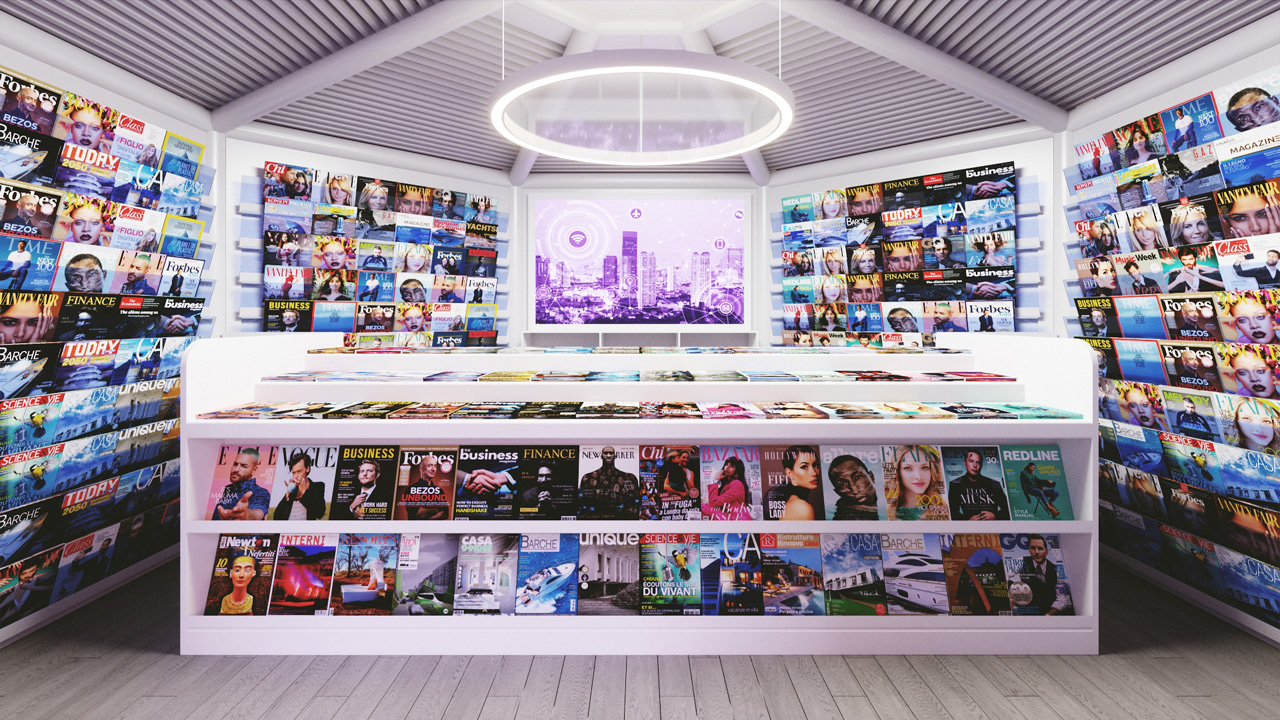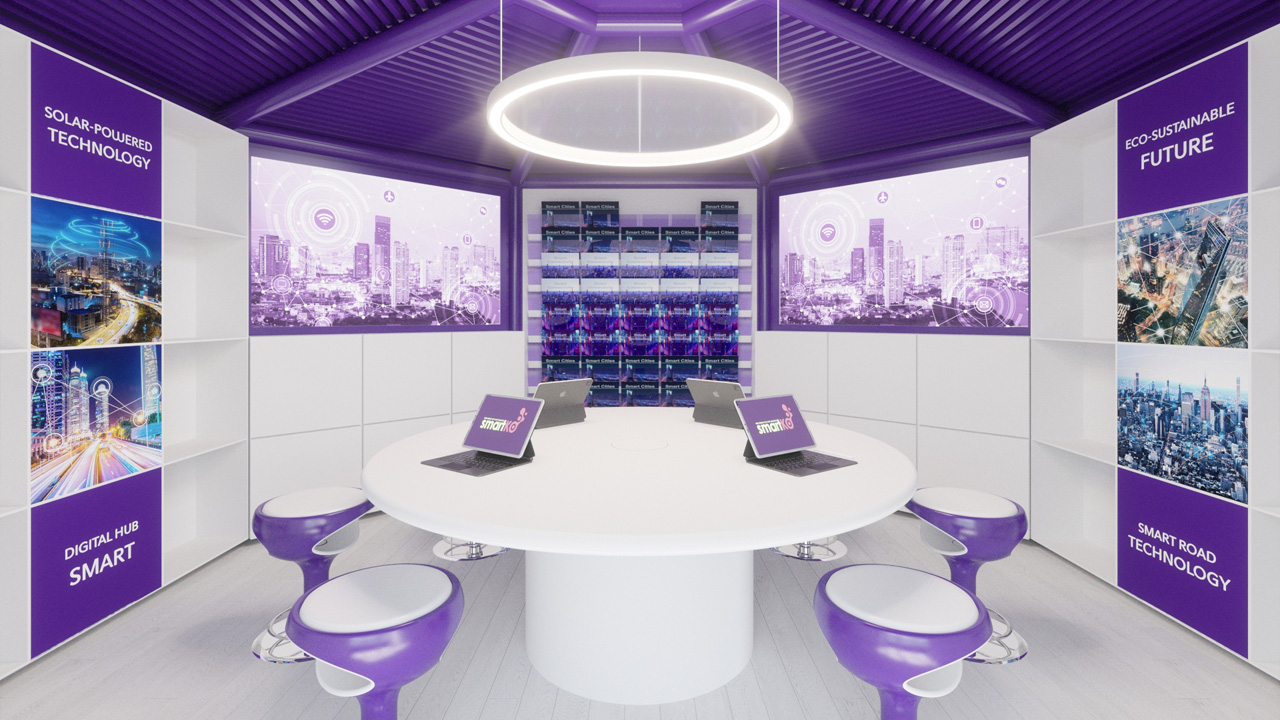 Date: 2020
Location: Udine (Italy)
Project: Giancarlo Zema Design Group
Client: SmartKO
Consultants: Calzavara + Polis Consulting
Status: Realized
EdiKO is the street kiosk of the future, designed by Giancarlo Zema for SmartKO, harnessing digital technology for the convenience of the city's inhabitants through the supply of Civil Registration Services – Postal Services – Parcel delivery using Drones – Tourist Information. EdiKO is a welcoming, intriguing space that serves as a social media display for the communication of positive messages around Information, Technology and Eco-sustainability. EdiKO is also a digital hub (HubKO) for sustainable mobility, an E-Station where inhabitants can charge their green vehicles, including electric cars, pedal-assist e-bikes and electric scooters. EdiKO is the new generation of digital kiosks in elegant designs with a strong visual appeal, a modern reinterpretation of the traditional news kiosk. Pruduced by SmartKO – Smart City Key Objects, a brand of Calzavara that aroses from the desire to find a new, innovative approach to creating design-led products for the cities of the future. It focuses on exciting, technologically advanced projects that explore and respond to the needs of users in real time, meeting the requirements of an increasingly demanding global market that's in constant evolution. Tomorrow's city will be more connected, the data flow and information through 5G connectivity will allow us to enjoy fluid and interactive online services. SmartKO, with its team of experts, designs and manufactures products for a useful and eco-sustainable Smart City thanks to public services that allow a more natural, instinctive and emotional use.