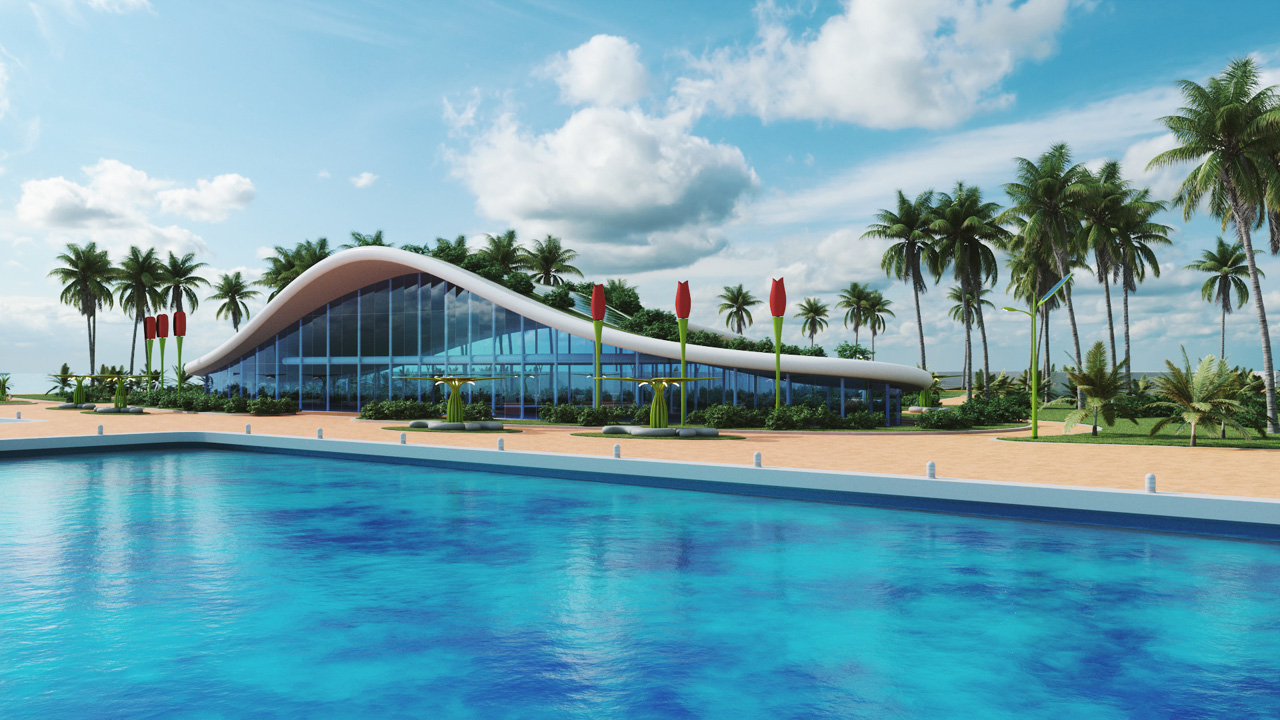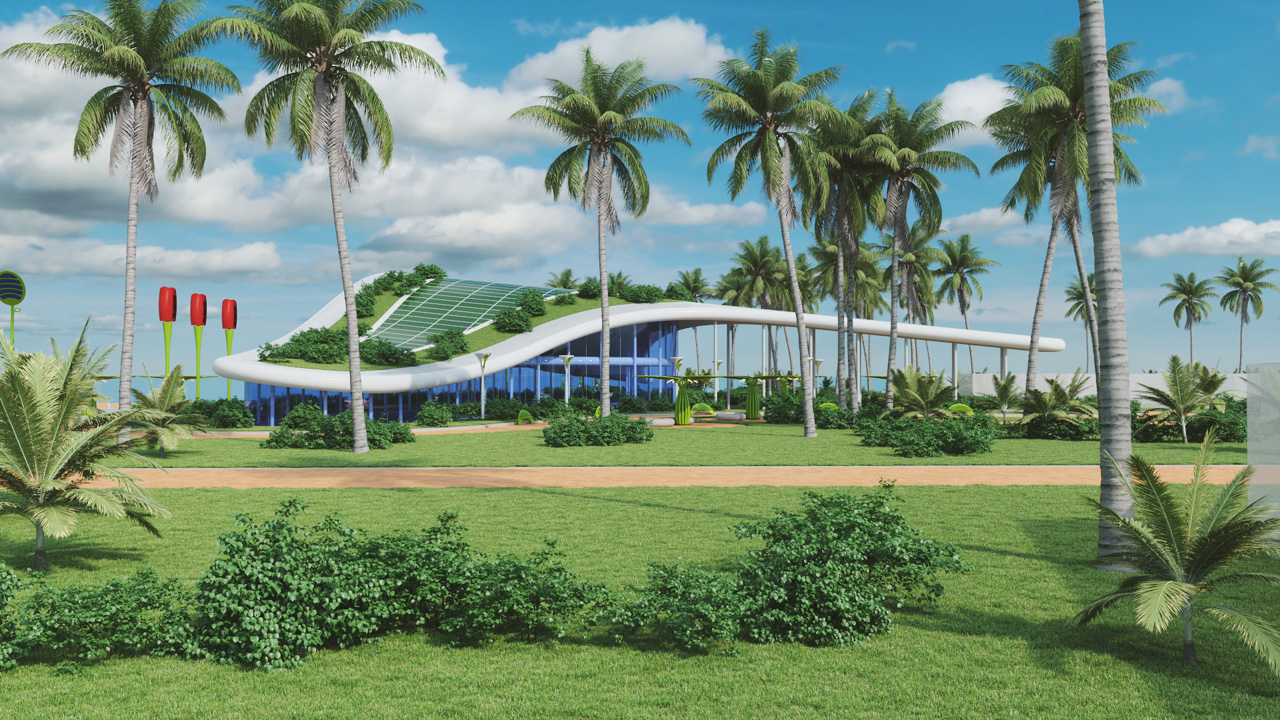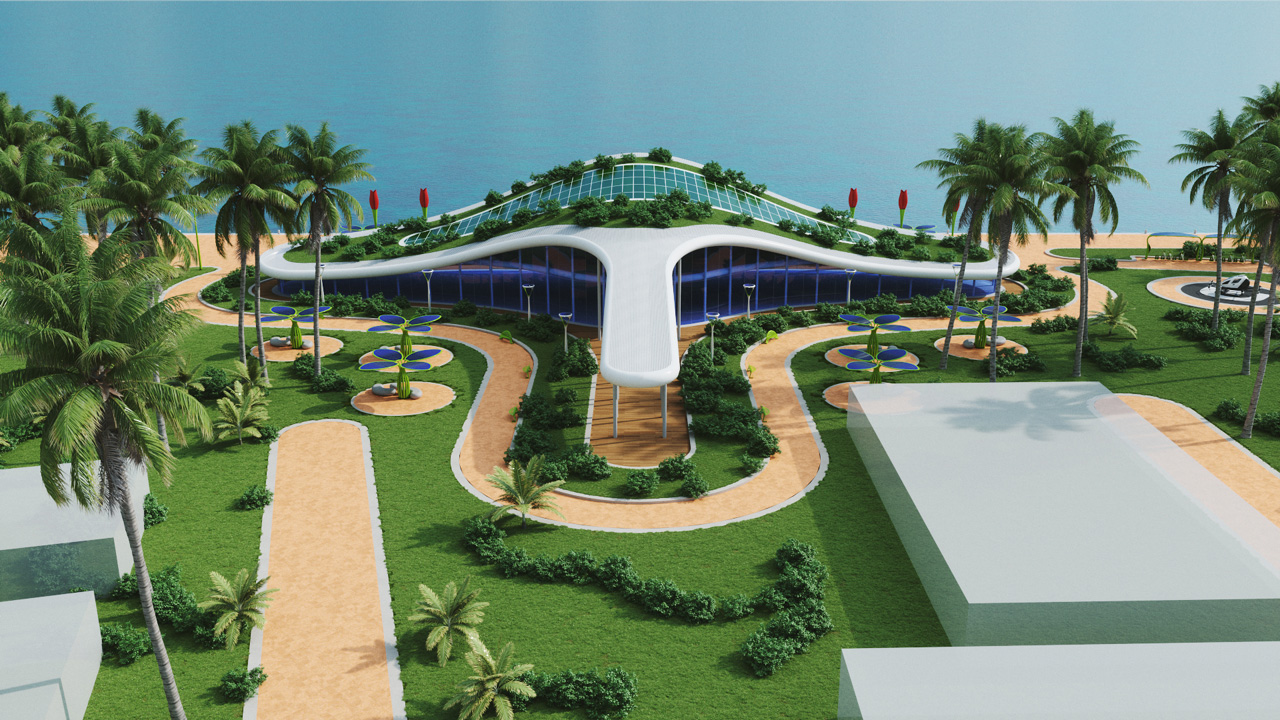 GEN.O.A.
GENeration Ocean Atoll Community Center
Date: 2022
Location: Rasdhoo Island (Maldives)
Project: Giancarlo Zema Design Group
Client: Alif Alif Council
Consultants: Sarti Engineering
Status: Ongoing
The GENeration Ocean Atoll Project (GEN.O.A.) aims to be the first Community Center (C.C.) in the Maldives atoll of Rasdhoo, dedicated to young people and future generations for the study, protection and dissemination of the well-being of the oceans. An iconic structure resulting from the creativity of the Italian architect Giancarlo Zema who is inspired by the gentle and sinuous shape of the Manta Ray, an aquatic animal par excellence symbol of the oceans with its large wings and characteristic cephalic fins. A poetic and tame aquatic animal that, despite its large size, feeds only on plancton, respecting the balance of the sea with its intelligence. The GEN.O.A. Community Center is a modern high-design infrastructure of 1,500 square meters on two levels, dedicated to scientific research and economic development (Blue Economy) with public spaces shared by the Atoll Council and the Centro del Mare of the University of Genoa. The sinuous roof as a roof garden self-regulates the internal temperature of the building with natural air exchange to minimize consumption for air conditioning and the large photovoltaic surface is able to generate energy for the needs of the Center. Photovoltaic technological palm trees, smart off-grid urban lighting and flower-shaped wind turbines guarantee the eco-sustainability of the entire project. Inland is the "tail" with the majestic entrance to the Center and a splendid garden equipped to communicate in relax, sheltered from the sun and the ocean wind but crossing the impressive windows overlooking the sea. A small vertiport will allow the take-off of passenger drones to admire the atoll from above. Inside the center there are placed as fluid spaces: laboratories, conference rooms and exhibition spaces with large video walls like portions of the ocean in motion that come into contact with visitors to virtually immerse them in the colors, shapes and sounds of the sea. Holographic and latest generation technology in VR (Virtual Reality), AR (Augmented Reality) will allow the generation of millennials to observe, study and understand how the fragile eco system of the ocean can be saved and protected. The real-time comparison with the rest of the international scientific community will take place within comfortable circular video-call-corners, to float like jellyfish within the immense sea of information and interconnections that increasingly characterize the years. We are all part of this planet, we must live in symbiosis with the earth with its seas and its eco system, we must feel like a single living creature that breathes, moves and reacts to every change and every environmental offense. The GEN.O.A. Rasdhoo Community Center wants to be part of all this and be the emblem of a new rebirth and environmental awareness.