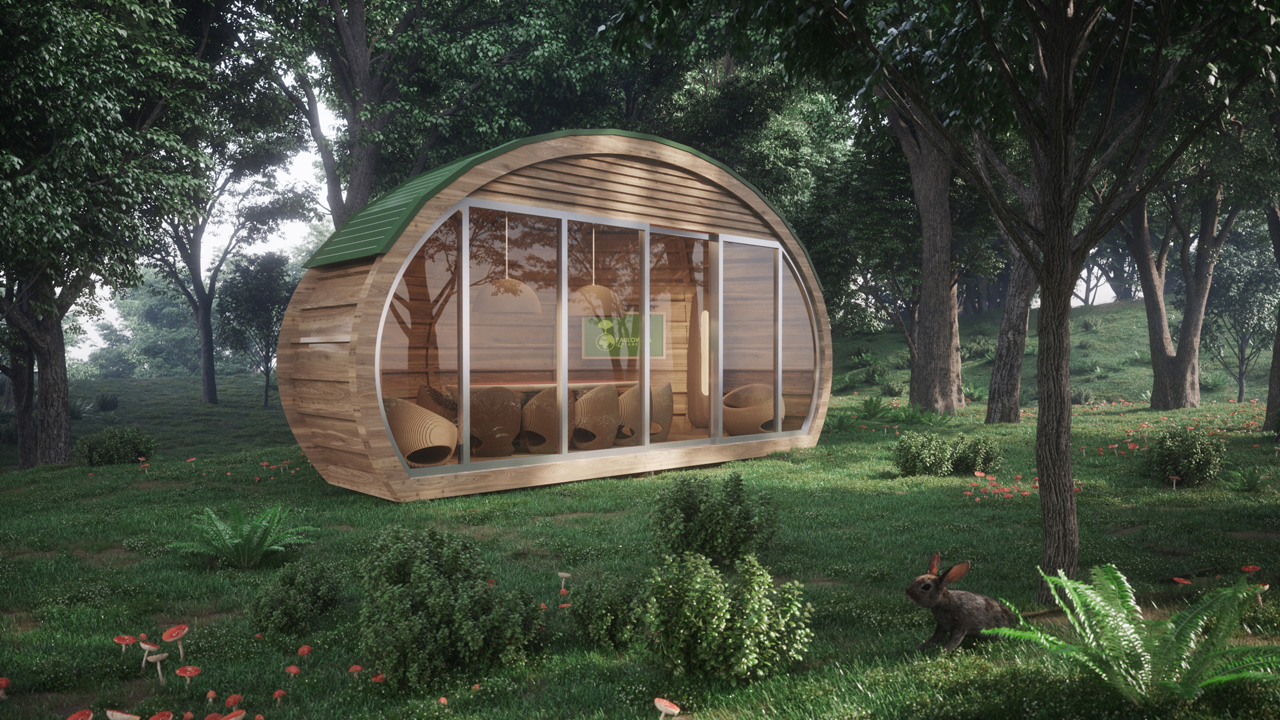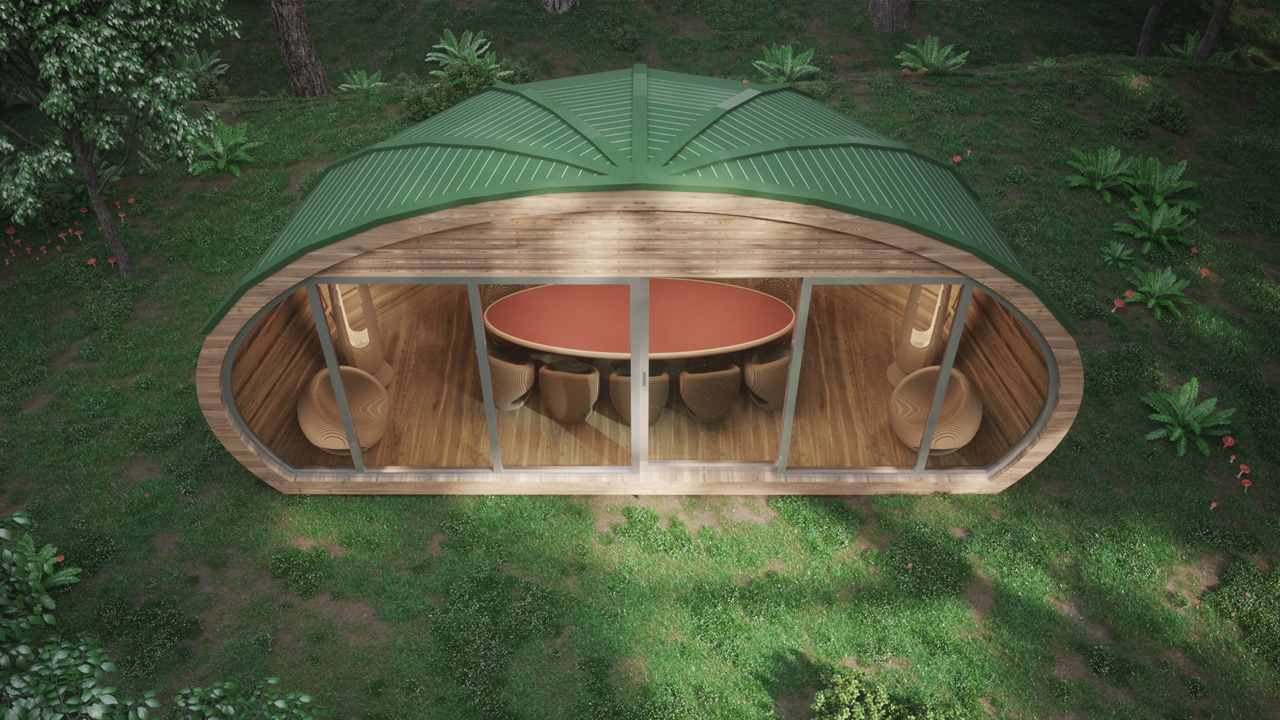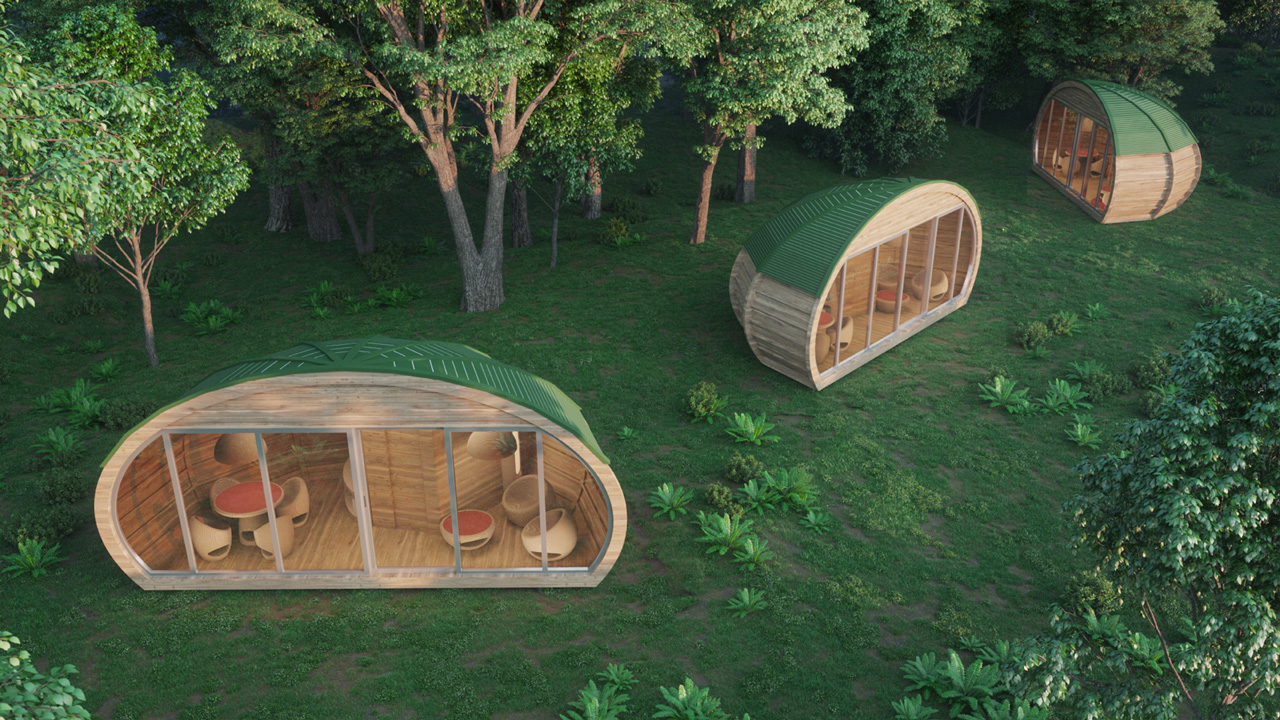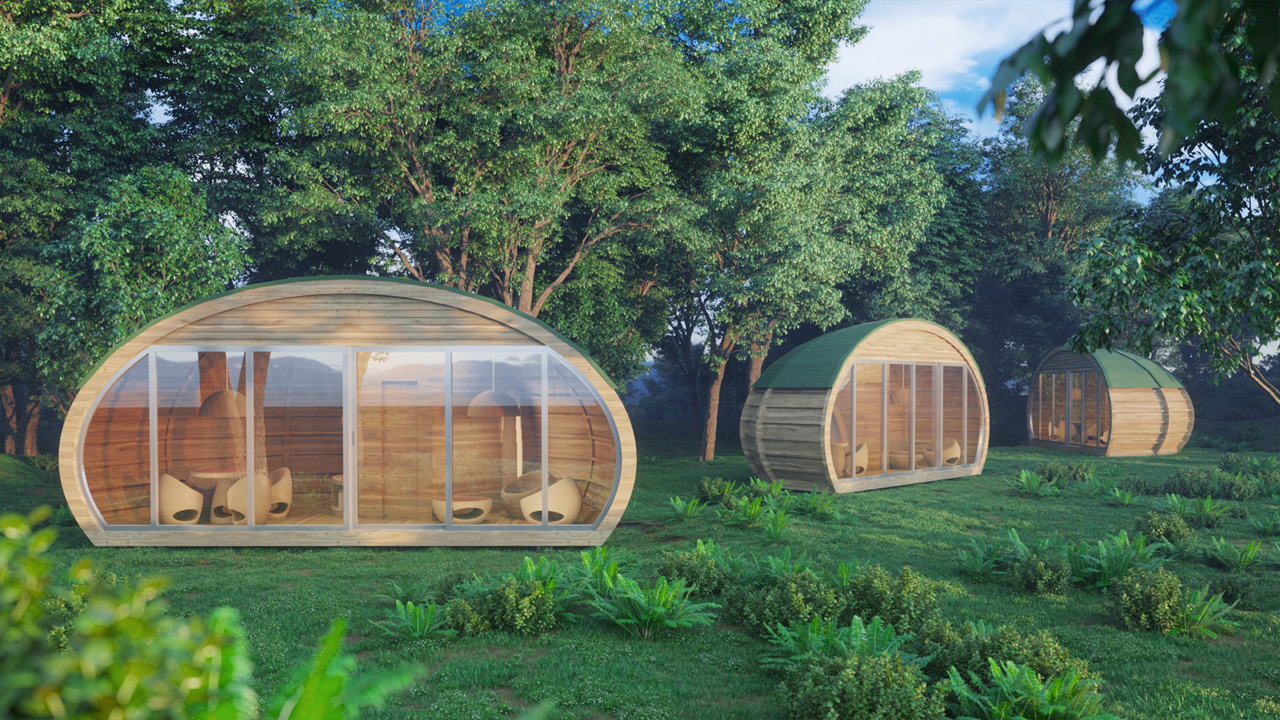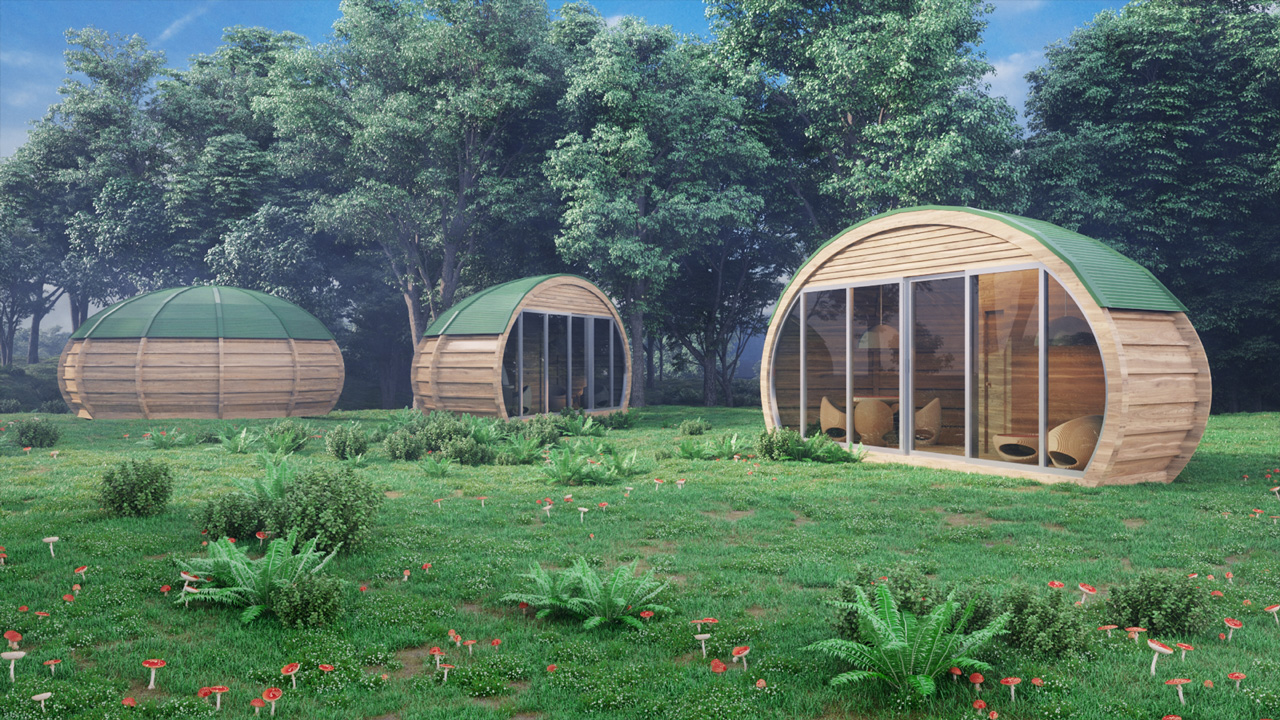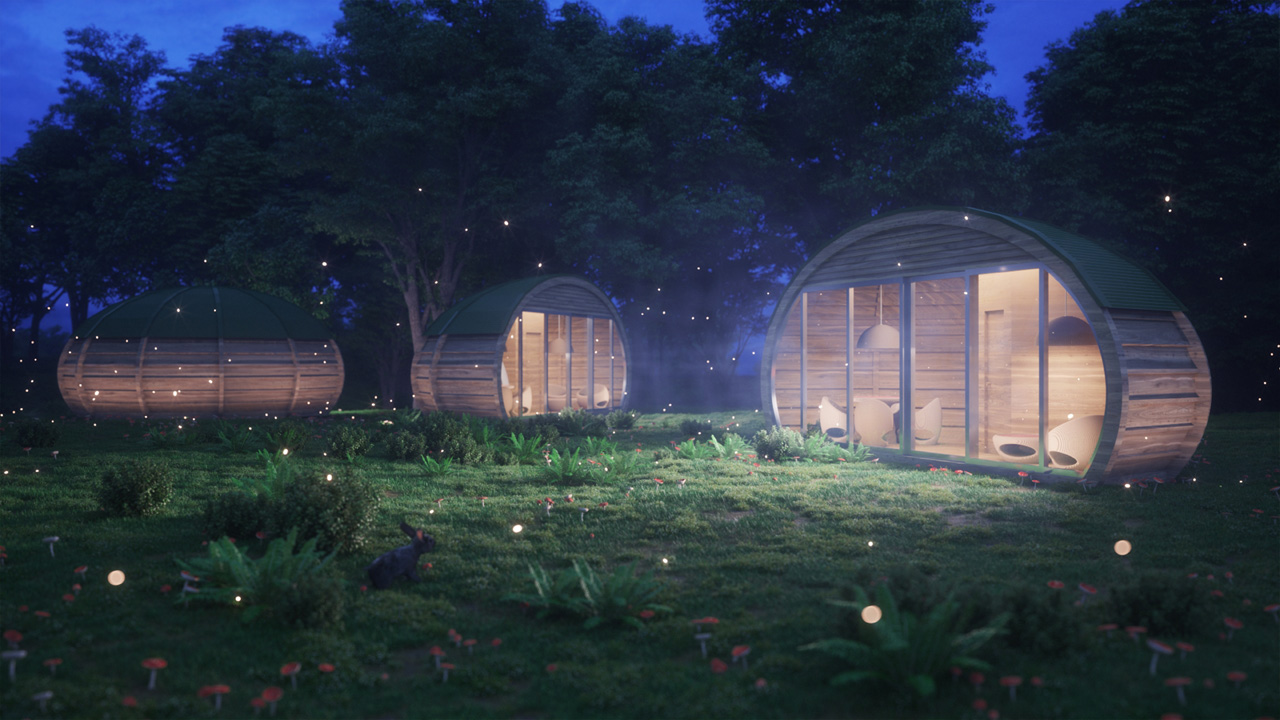 Seed Village
Trees Breathing Rooms
Date: 2022
Location: Torino (Italy)
Project: Giancarlo Zema Design Group
Client: EcoLandLife
Consultants: Paulownia4Planet + 17Tons
Status: Ongoing
Planting new trees means sowing new life and generating the possibility of a better future. The seed idea inspired the project: "TREES BREATHING EXPERIENCE", a forest of 500 Paulownia trees (50 tons of CO2 absorbed per year), connected to IoT sensors, analyzed by Machine Learning algorithms whose digital avatars are in blockchain and displayed by an eco-sustainable SEED Room, completely made of Paulownia wood, usable as a meeting room, coworking, showroom, inspired by the shape of the seed. A new and innovative way for companies to obtain environmental credits and make the eco-experience possible for guests, managers, employees, stimulating them to observe, think green and live the EXPERIENCE OF THE BREATHING OF TREES.
Paulownia absorbs up to ten times more CO2 than other trees. It grows very quickly, usually reaches 5 meters in height after the first year of life and its ability to absorb carbon allows it, in full maturity, to capture 2 tons of CO2. Each company with its activities has an environmental impact that it must mitigate through more sustainable behaviors to reduce greenhouse gas emissions, and what cannot be made more efficient, it must compensate for in order to move towards carbon neutrality. Balancing the CO2 released into the atmosphere by planting Paulownia trees is certainly a concrete action towards this goal and a tangible action to be shared with one's customers and collaborators.
After years of research EcoLandLife has developed, in collaboration with Paulownia4Planet and 17tons, the "Trees Breathing Experience" project with the ecological suite SEED (The Trees Breathing Room), designed exclusively by Giancarlo Zema Design Group. It is an enveloping housing unit of over 25 square meters, 8 m in diameter and 3.5 m high, made entirely of Paulownia wood. On the roof, in addition to 25 square meters of amorphous photovoltaic panels capable of generating 3 kWp which are used for the internal energy needs of the suite. The interiors of SEED with eco-sustainable furnishings in recycled cardboard from Origami Furniture, can include living room, dining area, relaxation area and services or have other configurations according to different working and living needs; they are ideal for those who want to live independently, exclusively and in complete harmony with nature.
SEED eco-suites can be placed in woods, parks, along river courses, lakes and protected areas. They can be installed with radial or linear configurations to create real villages, self-sufficient eco-resorts. The use of sustainable materials and production systems make these units recyclable up to 98%. Furthermore, thanks to a sophisticated system of natural internal micro ventilation and air conditioning, they are classified as low-consumption residential habitats.
Inside the SEED (The Trees Breathing Room) it will be possible to listen to the sounds of the Paulownia forest according to the season, the climatic conditions, the state of well-being of the plants. Thanks to the collaboration with the musician, multi-instrumentalist Simone Vitale, who with special equipment and sensors applied to trees is able to produce musical pieces resulting from the bioelectrical activity of the plants themselves. In addition, it will be possible to breathe the scents of Paulownia all year round: an aroma therapy, thanks to the collaboration with Scent Company, an olfactory branding obtained from the flowers, leaves and bark of Paulownia trees.
The Paulownia forest connected thanks to IoT sensors positioned in the ground and on the trees forwards information in real time and the trees themselves become sensors and tell us about their well-being. They are traced so as to have the certainty of re-planting, they are monitored to know their state of health and that of the soil where they grow, the quality of the air that surrounds them in real time. These data allow us to measure how much carbon is removed from each tree and how much biodiversity increases over time. For each tree, a digital avatar is created with data from the forest. Machine Learning algorithms process and aggregate this data to certify the ecological and economic value generated by plants. Carbon removal certificates are issued based on the tons of CO2 sequestered by each tree and the data from each tree is transferred in blockchain to the respective NFTs. This provides permanent, unalterable and traceable information for each tree, ensuring the integrity and truthfulness of the positive impact and related credits. We create the digital connection between people and trees so that we feel part of the natural capital and the commitment necessary to make our planet sustainable. Welcome to the future of eco-sustainability, welcome to the "Trees Breathing Experience".